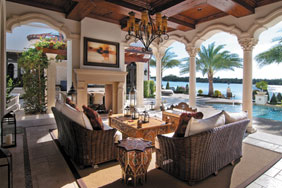 821 27Th Street
West Palm Beach, FL 33407
Palm Beach County, Florida
Local: (561) 644-6933 
Manny Kharchilava established European Ornaments, Inc. Architectural Cast Stone – Wrought Iron – Aluminum Accessories :: for the garden and home in 1996. Since 1996, we have come a long way. Now, European Ornaments has a large production facility located on 821 27Th Street West Palm Beach, FL 33407 in the Palm Beach County area. All of our wrought irons and pre-cast stone molds are original designs, made in our studio. We strive to make the most unique and innovative cast stone ornaments available today.
European Ornaments is a manufacturer of Architectural Wrought Iron handrails, gates, staircases and furniture with significant advantages of Architectural Cast Stone Accessories made from carefully controlled portions of portland cement, coarse and fine aggregates, and inorganic iron oxide pigments imitating the variety of natural stone.
We are constantly designing and sculpting new fountains, planters, benches and statues to meet all your decorating and landscaping needs. Everything that entails manufacturing our cast stone ornament line is done at our location. This way we can closely supervise production from beginning to the end. We start with an idea; we make a sketch then a detailed scale drawing. We then sculpt an original, make the mold, cast in the mold, cure the piece and finally finish it in one or our many signature finishes.
Cast stone products can be economically produced in precisely the colors, textures, and shapes described by the specifications of your project.
Tested engineering values, together with decades of widespread application, demonstrate cast stone's strength and weathering advantages.
European Ornaments was established to make molds used to produce cast stone and plaster pieces, like columns, capitals and bases, balustrade – balusters, pier caps, copings, sills, quoins, plaques, raised recessed or sandblasted letter sign panels,cornices, even fountains, urns, fireplaces and statues for buildings and homes. Some of our products have included replica terra cotta, cast in dry tamp process. In the past few years, we have produced cast stone and architectural pre-cast for hundreds of projects from banks to high-end residences on the Island of Palm Beach, Jupiter Island and Jensen Beach.
Currently, we have production lines for dry tamp process and state of the art equipment to cure product with proper heat and humidity. We have a drafting department to layout shop drawings and experienced mold makers to sculpt any profile for those special projects like: Landscape, ornamental, architectural cast stone, and precast concrete can reproduce the dramatic impact of quarried and carved stone then fabricated in any quantity and are guaranteed to fully conform to your specifications.
Our Architectural Cast stone – Wrought Iron – Aluminum  Accessories incorporate anchoring systems appropriate for ease of installation and structural integrity. Our staff can assist in designing anchoring systems for your one-of-a-kind cast stone projects. Product cured by state of the art equipment, controlled with proper heat and humidity, before shipping.
Let Us Quote Your Project:
Whether your project requires original and innovative decorative motifs or classical architectural features, European Ornaments would like the opportunity to help you find cost-effective solutions. We can help the architect, construction contractor, or renovation/restoration specialist incorporate traditional or unique architectural elements into any project. Highly detailed molds fabricated faithfully to reproduce new designs or to produce replicas, which are virtually indistinguishable from an original. Our associated artists can also sculpt elements for your one-of-a-kind projects.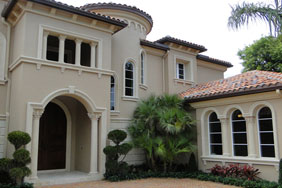 European Ornaments, Inc. :: Architectural Pre-Cast stone – Wrought Iron – Aluminum Accessories :: delivers competitively priced cast stone and precast concrete product, and have special expertise in finding efficient approaches to unique and complicated projects.